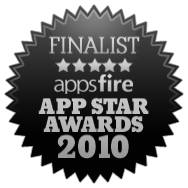 Fonctionnalités du Planning Coupe du monde:
un planning complet de tout les matches
un calendrier pour visualiser les matches chaque jour
une fiche détaillée pour chacun des 32 pays
un calendrier des rencontres pour chaque équipe
le classement par équipe
une fiche détaillée pour chaque lieu de rencontre
Calendrier des matches à chaque lieu de rencontre
tous les classements groupe par groupe
le détail de chaque match
tout les buts et résultats en direct
et beaucoup plus prochainement
New in Version 1.2.1:
Added auto refresh (Click the refresh button a second time to stop)
Fixed minor bug
New in Version 1.2:
Added much requested back buttons
Live match incidents including goals and yellow & red cards
Players' clubs now listed

We've listened to feedback from reviews and sped up the app. Please review it so we can continue to improve it. Your comments are appreciated and taken very seriously.
Share this page